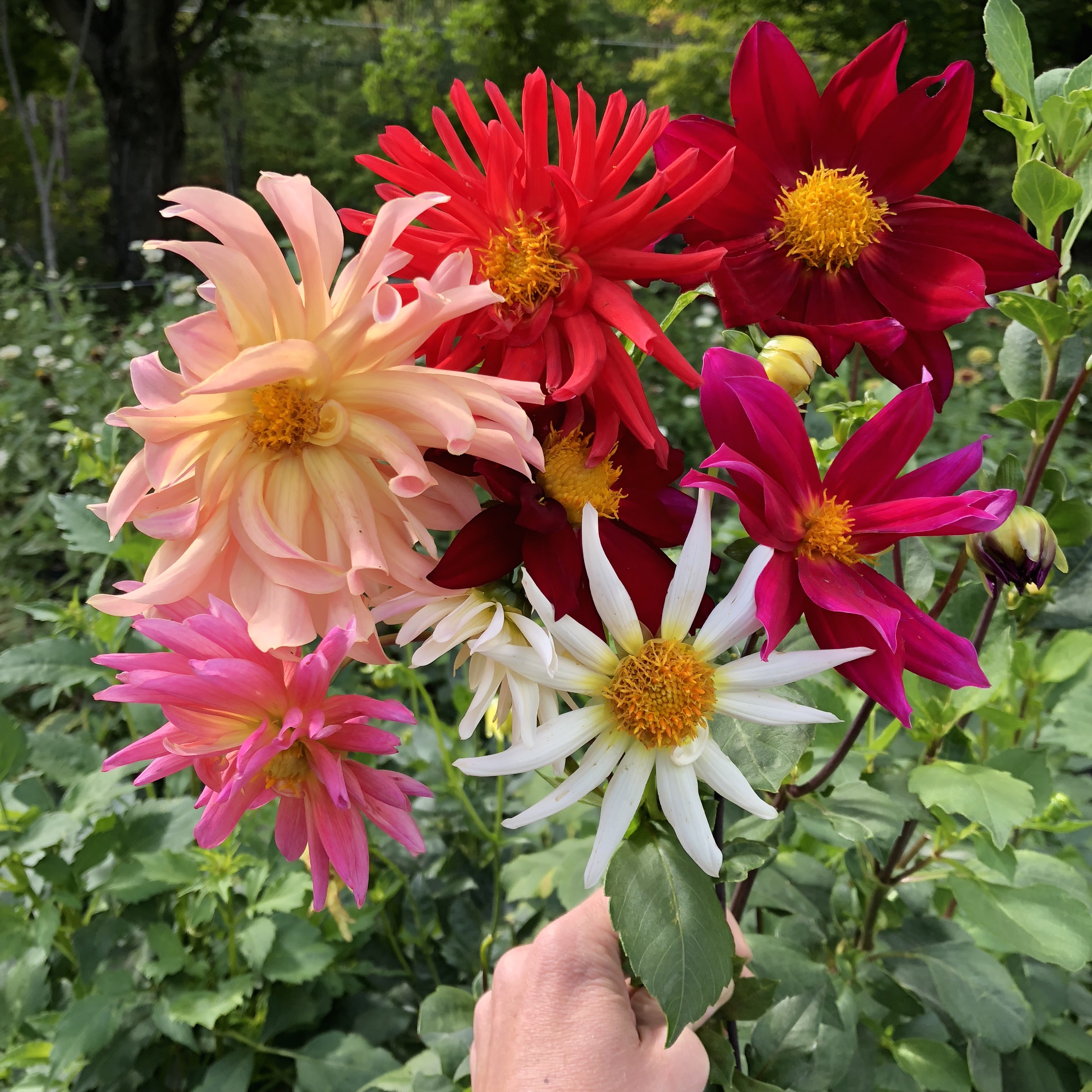 Dahlia variabilis (Mixed Dahlias)

Photo: M. Herndon
Bright and cheery dahlias grown organically from seed. Interplant these annnuals with our garden design kits or highlight these beauties on their own all summer long. Dahlias can be cut for bouquets or enjoyed on their own as single-stem gems. After the growing season, choose your favorite plants and save their tubers (underground storage stem) for re-use the following year.
Dahlia flowers are 3-5" double, semi-double, and single blooms. Mix includes solid and bicolor blooms in shades of salmon, coral, white, light yellow, red, and lavender (as shown).
INCLUDED IN THIS PACK:
• 2 Standard Layout & Spacing Options
• 50 Landscape Plugs
• Step-by-Step Instructions for Easy Planting
• Free Shipping
LIGHT PREFERENCE:
Sun
BLOOM TIME:
Mid-July - First Frost
PLANT HEIGHT: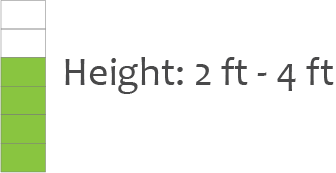 PLANT SPACING:
9" - 12"
HARDINESS ZONES:
Annual